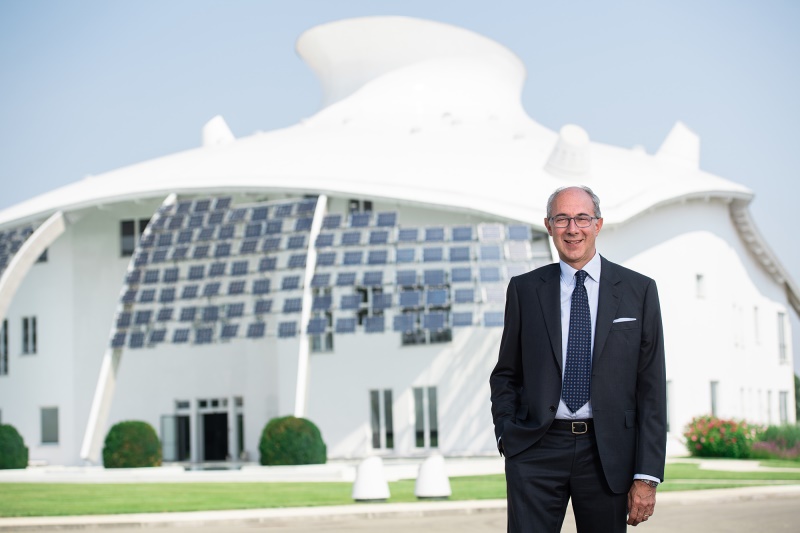 KERAKOLL GROUP: first semester revenue growth of 13% driven by both domestic market and international ventures
4 July 2019
The Board of Directors of Kerakoll, one of the world's leading groups in the Green Building sector, analysed today the preliminary data for the first half of 2019; the first semester of the year recorded a 13% increase in revenues compared to the same period of the previous year, reaching over 28 million euros and bringing the year-end estimate to 502 million euros. The result confirms a growth trend that has continued uninterrupted since 1990, when the turnover was around 11 million euros.
The growth was partly driven by the great success on the Italian market of new product lines – in particular products for structural restoration and seismic adjustment, and energy saving – as well as by a strong increase in turnover on foreign markets which accounts now for a 45% share of the total Group turnover.
The increase of the turnover from abroad reflects both the acceleration of Kerakoll's internationalization process which saw the acquisition of two new companies in Brazil and the United Kingdom during 2018, and the excellent results of its foreign subsidiaries culminating in an overall growth of 15%.
As Andrea Remotti, Kerakoll Group's CEO, pointed out: "The results announced today reflect the validity of our strategic choices as well as the professionalism of all men and women who work for Kerakoll. I wish to thank them all for their strong spirit of belonging and for the dedication they are demonstrating. I am sure that with everyone's contribution we will continue this journey and together we will build an increasingly leading Kerakoll, both in Italy and around the world."
"From the corporate point of view – added Remotti – the members of the Sghedoni family, shareholders of the Group, are still committed to implement a new governance model that can strengthen the future of the company and together they have decided to give themselves 6 months to come up with an agreement."
Kerakoll employs about 1,500 people, produces 45% of its turnover on foreign markets and is present in 12 countries: Italy, Spain, Poland, Greece, France, the United Kingdom, India and Brazil (with production facilities); Germany, Portugal, the United States and the United Arab Emirates (with commercial companies).
Kerakoll has been Technical Supplier for outstanding architectural works such as: the Green Point Stadium in Cape Town, the European Court of Human Rights in Strasbourg, the Innova Design Center in Houston, the World Trade Center in Manama, the Allianz Arena in Munich, the MAXXI Museum in Rome, New Delhi International Airport, the Bird's Nest Olympic Stadium in Beijing.