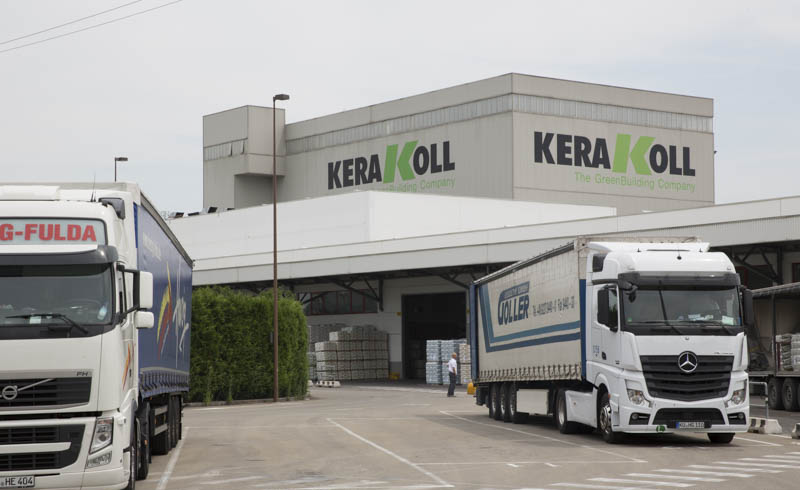 Total aggregate revenue amount to 486 million euros: Poland (+11%) and Spain (+9%) are the foreign countries experiencing the fastest growth.
Consolidated Gross Operating Margin of 7.4 million euros (17% of revenue).
Sassuolo (MO), 1 July 2021 – Last year showed a positive trend for the Kerakoll Group's balance sheet data, despite the complications due to the health emergency linked to the Covid-19 pandemic that the global market has had to face.
In particular, total aggregate revenue amounted to 486 million euros in 2020, remaining substantially in line with those recorded in 2019 and despite two months (March and April) in which all production and distribution activities were largely blocked due to the Italian government-imposed lockdown.
As of May, however, we witnessed a strong growth in revenues; at an aggregate level, the growth in the last 8 months of the year was approximately +8.8% compared to the corresponding period in the previous year.
Italy represented the most important market for Kerakoll, with 289.7 million euros of annual revenue, corresponding to a share of over 60% of the total revenue; nevertheless, the Group confirmed its international vocation and experienced a growth on the main foreign markets: the best performances in terms of turnover increase have been achieved in Poland (+11%), Spain (+9%), Portugal (+6%) and Greece (+3%).
As for the Group's consolidated financial statements, which have been approved today by the Shareholders' Meeting of the parent company Fin Firel S.p.A., the revenue figure amounted to 452.1 million euros, in line with the corresponding consolidated figure of 458.2 million euros for 2019.
In 2020 the consolidated Gross Operating Margin recorded a growth of 2.1%, reaching 77.4 million euros (corresponding to 17.1% of revenue), compared to 75.9 million the previous year.
The consolidated Operating Income showed a positive trend as well, reaching 60.2 million euros in 2020 compared to 58.7 million euros in 2019 (+ 2.6%).
The investments made in 2020 amounted to 11.4 million euros at an aggregate level, and focused in particular on the technological upgrade of the production facilities, with the aim of increasing the efficiency and flexibility of production lines.
"2020 was a year that we will all remember for the pandemic and the impact it had on our lives and the economy" – said Andrea Remotti, Kerakoll CEO – "In this complex framework, Kerakoll has been able to keep creating value for the company, for its employees and for all its stakeholders, achieving largely positive results, of which we are particularly pleased."
"We look at the future with optimism – added Remotti – as we firmly believe that our main development drivers – people and sustainability – will be even more fundamental to monitor tomorrow's marketplace. The 175 million-euro investment plan launched by Kerakoll over the next 5 years moves in this direction, focusing as it is on international ventures."
Contact:
Stefania Piccioni
Communication Manager
Kerakoll S.p.A.
stefania.piccioni@kerakoll.com
Tel. 0536/816578