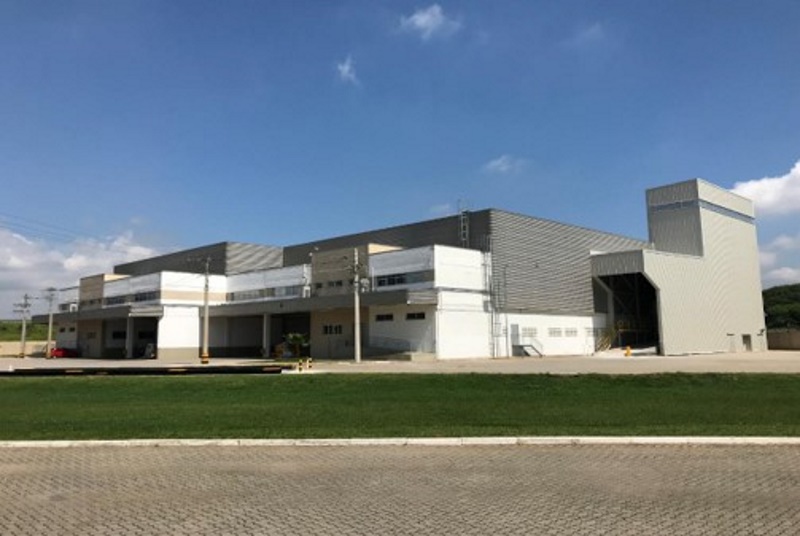 Kerakoll Spa: strong expansion in Brazil with investments totalling over 25 million Euro
15 February 2018
We are growing abroad, states the CEO, but we are still anchored to Italy and our own country, where we will be investing 60 million Euro.
The Kerakoll Group, world leader in eco-sustainable materials for bio-building, is implementing a broad expansion plan on the Brazilian market with acquisitions and structural investments, with a total of over 25 million Euro invested over the two-year period.
The company has finalised acquisition of 100% of the partnership capital of Cimentolit Industria e Comercio de Argamassas Ltda, a company operating in the manufacture and sale of ceramic and natural stone laying materials. The company, which has its headquarters in Santa Barbara d'Oeste, State of Sao Paulo, has a manufacturing plant in Charqueada, also in the state of Sao Paulo, with a turnover of 14.5 million Euro, a workforce of approximately 150 and over 1,000 customers.
The acquisition of Cimentolit falls within the broader strategy to penetrate the Brazilian market. In this sense Kerakoll has announced an ambitious investment plan totalling over 25 million Euro for the two-year period 2018/2019 with the aim of becoming the focal point for designers and large customers who are increasingly on the look-out for green and low environmental impact technologies.
More specifically:
Acquisition of Cementolit for 12 million Euro
Planned extension and modernisation of the Cementolit plant, in line with Kerakoll standards, for 3 million Euro
Creation of a new, state-of-the-art manufacturing plant for 6 million Euro. The structure, on which work has already started, is based in Jundiai in the state of Sao Paulo, near the capital, has a total surface area of 5,000 m2 and when fully operational will have a production capacity of 40,000 Tons/year and a staff of 60.
Construction of a Research&Development laboratory for 4 million Euro, representing the reference point for development of sustainable technological solutions.
The Chief Executive Officer of the Kerakoll Group states: "Brazil is a large country, with a consumer market of over 200 million people, in effect it is the size of a sub-continent. That is not all. For us, Brazil represents a hub from which to access the whole of Latin America. For this reason, we have launched an ambitious investment plan that will enable us to become a reference point for those markets".
« Entering Brazil" continues the CEO "forms part of our strategic plans for growth at international level. We have estimated investments of 100 million Euro for the next three-year period. Last summer we finalised the acquisition of an important player on the UK market, and we are assessing certain opportunities on the Asian continent ».
In 2017, Kerakoll Group's turnover reached 420 million Euro, with exports representing a 45% share. The aim, thanks to the policy of acquisitions, is to reach a share of over 50% within the three-year period.
« We are looking with interest to foreign markets" concludes the CEO "but we are still a company that is strongly anchored to Italy and our own country. Over the next 5 years we will actually be investing 60 million Euro in the Sassuolo area on industrial regeneration of a former tile manufacturing plant and to build our new management center, which I will call the Kerakoll Park and which will be signed by one of the best-known names in international architecture. »