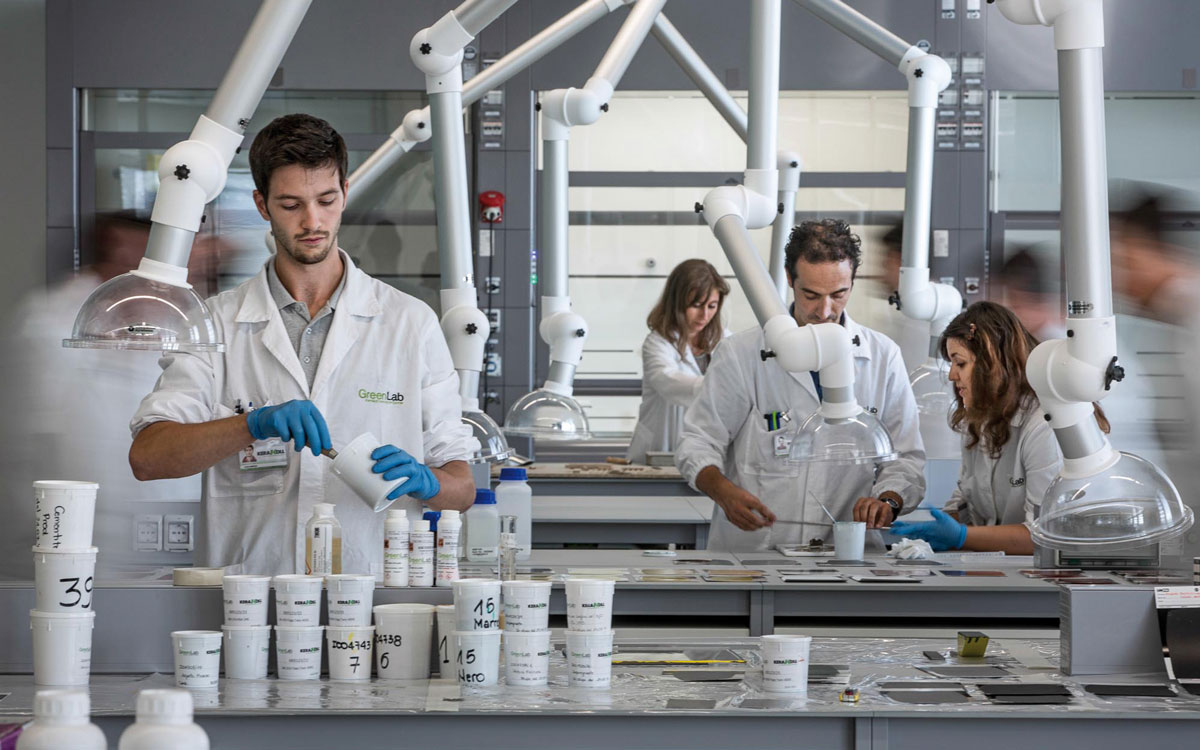 This forms part of the broader plan to recruit 250 new human resources over the whole of 2021.
Sassuolo, 14th September 2021 – Kerakoll Group, first company in the world to offer a global range of materials and services for sustainable building, aims to recruit 40 people by the end of this year to the staff at its Italian and international headquarters.
This forms part of the broader recruitment plan launched at the start of 2021 which, over the whole year, plans to support the industrial development plan by recruiting 250 new resources destined to join the approximately 2,000 employees and agents currently making up the Kerakoll team.
Of the 250 job profiles to be filled as a whole in 2021, 100 relate to positions in Italy at the Sassuolo head office and the Rubiera (RE) and Zimella (VR) plants, while at international level the plan aims to recruit 150 resources over the year, mainly for the headquarters in Spain, Portugal, Poland, India and Brazil.
The 40 new positions to be filled from now until the end of December mainly relate to the following areas:
Information Technology: 3 figures with the profile of IT Project Leader;
Research and Product Development 9 figures with the profiles of Product Manager, Field Service Engineer and Research Staff;
Production: 10 figures with the profiles of Maintenance Technicians and Shift Managers;
Commercial: 5 figures with the profiles of Customer Service Operatives and Sales Area Manager;
while the other 13 figures relate to other areas of the company. Some of these positions, particularly those for Research Staff, are also open to new graduates with degrees in Engineering and Chemistry.
The positions offered involve a minimum of 6 months of on-the-job training and preparation, prior to placement within the company.
Candidate requirements vary according to the position: all candidates are required to be passionate, genuine, curious, adaptable, sensible, quick, able to innovate and work as part of a team.
To put yourself forward as a candidate, simply fill in the form that can be found in the careers section of the Kerakoll website (https://www.kerakoll.com/careers/) or put yourself forward for the open positions published on our Linkedin page (https://www.linkedin.com/company/kerakoll-group/jobs/).
Kerakoll's approach to human resources:
Under the guidance of an extremely experienced top management, at Kerakoll, human resources are the strategic factor for success: talent, innovation and passion are a feature of the successful actions not only of individuals, but of the company as a whole, resulting in its growth and development.
All the wealth of knowledge and intellectual capital, key elements in excellence and competitiveness, are enhanced thanks to meritocratic policies that always put personal qualities in a central position.