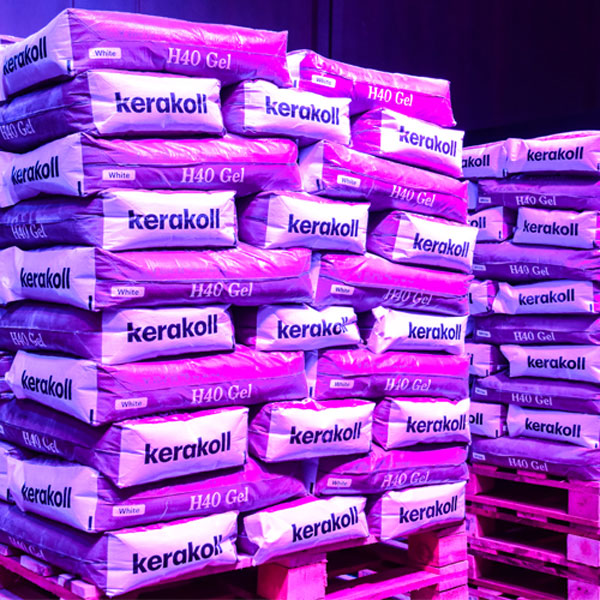 After much anticipation, Kerakoll India launched the new H40 Gel at a convention in Kerala.
H40 Gel is an answer to the long-standing need of the markets – complete reliability to the clients and ease of use for the applicators.
The new Gel Technology tile and stone adhesive launched was witnessed by members of the construction chemical fraternity in India at a location extraordinaire – Grand Hyatt Kochi Bolgatty on 12th May 2022. The massive waterfront venue – Lulu Bolgatty International Convention Centre, stands in Kochi, Kerala.
"This is the biggest and the most exciting launch designed for the customers in my 15 years of experience working with India," said Davide Galeotta, International Market Coordinator, Kerakoll Group, Italy, who made a special appearance as the Guest of Honour for the exclusive launch in India. He has been an active member and one of the first among the top management from Kerakoll Group to establish the brand in the Indian market in 2006.
Ahzam Javed, the CEO of Kerakoll India & GCC, launched the product by addressing the audience about Kerakoll's endeavor to meet the needs of the end-users by constantly raising the bar to deliver quality, innovation, and service in a building material ecosystem. The launch also saw the unveiling of a brand new logo that reflects the new identity, a futuristic design language, and a new way of communication.
Speaking of the shift in the needs of designers and users, Abisanka Sinha, Product Manager – Kerakoll India, exemplified the need to create products that can bridge the gap between the evolving design ideas of architects & designers and perfect on-site execution of the same. Amaresh Mohanty, National Sales Manager – Kerakoll India, stepped on stage to express how H40 Gel will unlock new opportunities in the Indian market.
Kerakoll roped in a stage act by a famous stand-up comedian Sapan Verma and the emcee, Zuhair Abbas, engaged the audience in a thrilling quiz and entertainment. The night opened the stage to a musical performance by renowned playback singers Shriram Iyer & Tia Kar with impeccable energy. The K Konnect gala experienced like never before ended with an extravaganza and cocktails to celebrate the new venture.
H40 Gel is here to match the consumption needs of the end-users. It will define standards for laying complex formats of tiles & natural stones.