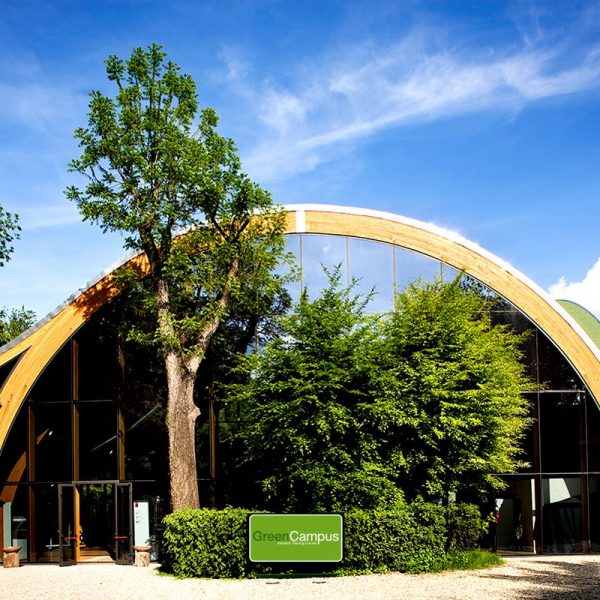 GREEN CAMPUS
Training and updating
for tomorrow's building sector
Kerakoll sees technical refresher courses and vocational training as key tools to promote and spread a better quality of building.
Kerakoll Campus
Learn from professionals
The Green Campus is Europe's leading academy for GreenBuilding training and consultancy; its goal is to promote and disseminate a new and constantly updated green culture in the building industry through specific training courses.
Comprising 1,800 m2 of lecture halls and teaching rooms, 600 m2 of teaching workshops, 30 specialist trainers and 8 building instructors, the Campus organises courses at various levels of specialisation, both theoretical and practical. The courses feature a tried-and-tested method that is constantly updated to meet specific training needs regarding new technologies and building systems, as well as standards and regulations, in order to build healthy buildings that are kind on the environment.